At the Koshin Seikosho,in June 2014, with the 80th anniversary of our foundation,we established the "basic philosophy" reviewed from the viewpoint of CSR,from the "corporate philosophy" which we had put forward.
The basic philosophy consists of three parts: "Mission of the Company", "Basic Policy" and "CSR Message", and we revealed our responsibility, policy and attitude towards social contribution to the society.as a manufacturer of commercial vehicle parts, railway vehicle parts and hydraulic parts.

We express our duties and responsibilities to be done to society.
I hope to fulfill this mission and to promote business activities so that it will be widely evaluated

The following "thoughts" are included in the basic policy above.
①We aim to become a parts manufacturer trusted by people all over the world and develop our business globally
In addition to efforts for the environment and safety, by providing better products and services to society, such as improvement of durability and other performance, reduction of products / life cycle / cost, we will develop our business globally as a "precision workshop" trusted by people " .
②Continue technological inheritance and innovation,provide our customers with useful products and services
As a precision workshop, we are working on the development of higher technology, we hope to serve our customers by providing safe, environmentally friendly products and high quality services.
③Acquire the change accurately, harmonize with society, and aim for sustainable developmentIn
We will continue to respond to changes in society, aim for continuous development in harmony with society and all stakeholders.
④Respect the diversity of employees and create a vibrant corporate culture
Taking advantage of the personality of our employees, we will strive to create a foundation on which employees can work with lively skill.

Receiving the "basic policy", as our thoughts towards all stakeholders surrounding Koshin Seikosho.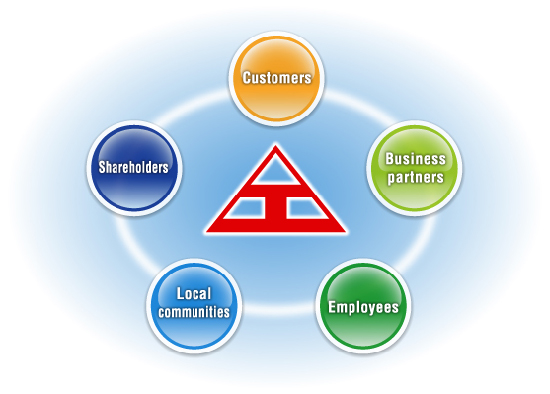 ■Contribution in environmental aspects
· In addition to providing environmentally friendly products to society,
we will strive to reduce the environmental impact of all our corporate activities, including factory operations.
■Contribution in the social aspect
· In addition to providing environmentally friendly products to society,
we will strive to reduce the environmental impact of all our corporate activities,including factory operations.
■Compliance with laws and regulations
· We will continue our sincerity to society as well as thorough compliance.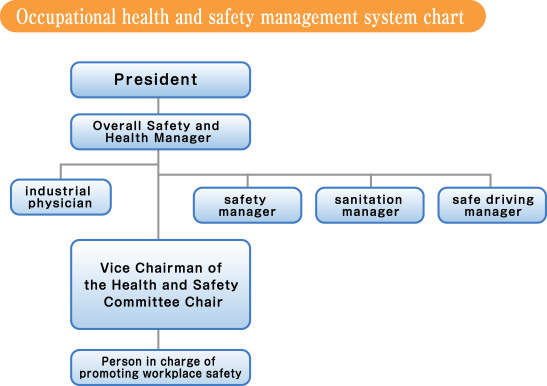 Once a month, from the early morning as a volunteer work by employees on cleaning days of the industrial park, cleaning activities including public roads around the factory.

Once a year, sponsored by Kawagoe Sayama Industry Association, sponsored activities to plant pansies along the street along with the support of Sayama city and numerous societies.

For once a year, for high school second graders Lecture, factory tour,We held a roundtable party with OB employees.

Once a month, we hold a birthday party for our employees, expressing our appreciation to parents.We also recruit voluntary donations for children welfare and social welfare.